Homework ergonomics for children and teenagers

I'm amazed how many children and teenagers I see in my practice that tell me they do their homework lying on their bed!!
It is important as parents to look after our kid's growing musculoskeletal systems. Poor posture not only puts stress on our joints, muscles and ligaments, it also affects our breathing, and therefore our attention and focus, and our reading and writing. If we help teach them the correct postures early on it will assist them while they learn and set up good habits for later in life.
Good ergonomics ultimately ensures maximum comfort and safety and enhances productivity while keeping you healthy and pain-free
The correct ergonomics for kids is not a lot different to that for adults. Sizes and dimensions of chairs and desk heights just need to be customised to the size of the individual.
There can be restraints with space in the home, but if it is at all possible, your child needs a dedicated work space with a desk and a good adjustable chair. If they are using a laptop computer - a monitor to plug the laptop into, or a stand for the laptop to sit on along with a separate keyboard and mouse. Adequate lighting is also important.
These tips on desk setup also help with your child's writing posture as well as device use.
A child's posture at their table or desk should follow the "90-90-90 rule"
Feet should rest flat on the floor with a 90 degree angle at their ankles
Knees should be bent at a 90 degree angle and about 1-2 inches away from the end of the seat of the chair
Hips should be at the back of their chair and positioned at a 90 degree angle
The chair should be close enough to the desk to encourage them to sit back and lean on the chair as much as possible, helping to keep the neck and spine in a neutral position
Elbows should also rest at around 90 degrees to avoid shoulder elevation
Try to encourage them not to slouch or hunch over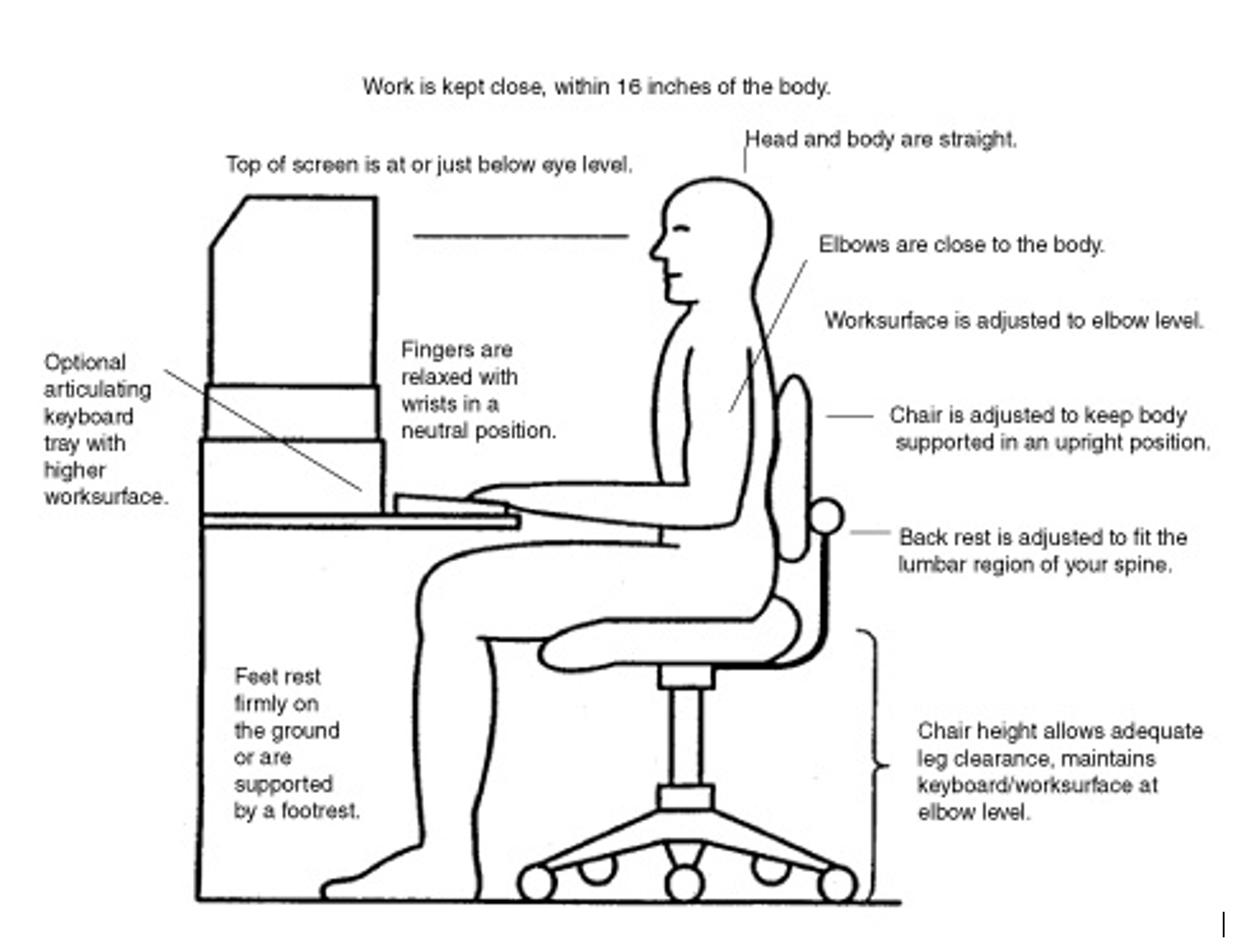 If you or your children are suffering from neck pain, TMJ, back problems or incorrect posture, book an appointment with our Osteopath, Vanessa Malone. Vanessa treats adults and children.
Vanessa consults at Elemental Health on Monday, Tuesday and Thursday. For bookings call (02) 8084 0081 or book on line at Elemental Health.
·
Posted on 4 May 2022